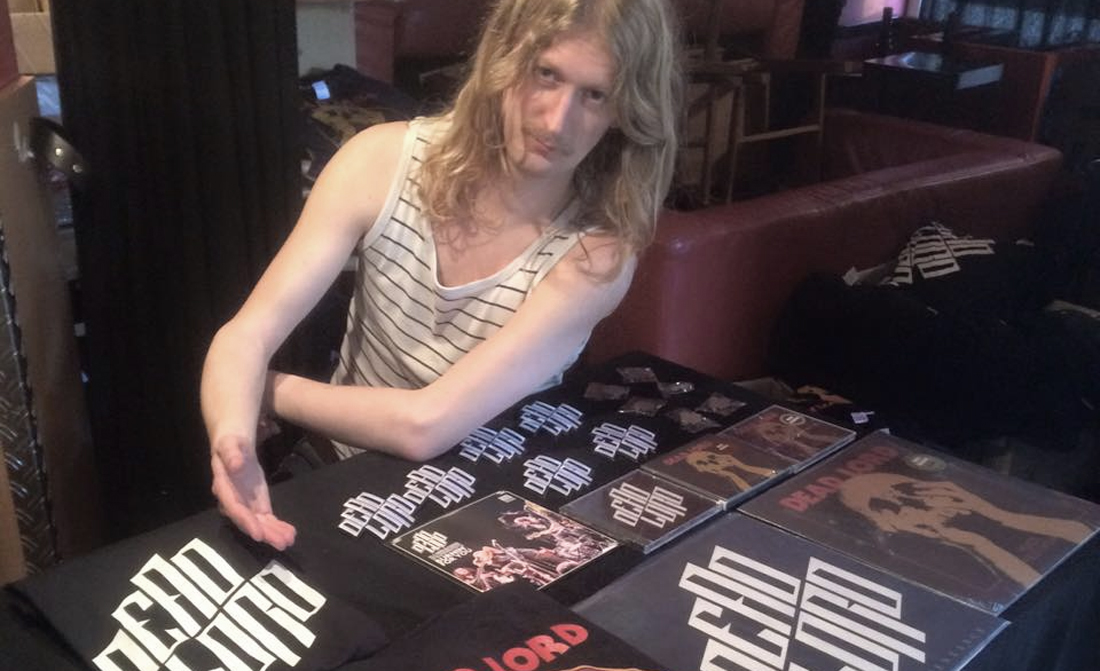 GET YER TEISHEEEIURTS!
Be like all the cool kids and wear Dead Lord shirts. Credit Card and Paypal checkout. Shipping will be calculated in your shopping cart. (€4 for small stuff, €9 for up to two T-shirts, 15 for heavier stuff, international.) All prints are high quality silk screen prints.

DISCLAIMER: Please note that we are a rock band. We are not full time clothing dealers. Every now and then we are out on the road conducting rockness. Therefore orders may sometimes take a few days. They will be shipped if you just stay cool. Thanks.